Welcome to Gelite Gels brand new website!
We are excited to share with you our NEW website and our NEW products. We are now able to accept instalment payments via Clearpay or Paypal Pay in 3. These options are available at checkout as well as Applepay, Visa, Mastercard, Paypal and American Express.
If you haven't already sign-up to our newsletter then do it now. You'll get 10% off your first or next order. Once you've signed up you'll receive an email with your discount code for use a checkout.
If you have any questions do not hesitate to contact a member of our team HERE
---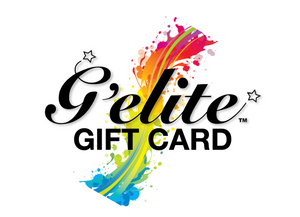 We are super excited to now be able to offer you Gelite Gift Cards. 
Are you looking to Gel with someone or buy a gift for friends or family?
Then we have 4 Gift Card denominations on offer. £10, £25, £50 or £100.
Once you have completed check out you will receive an email with a link to the gift card which can be used at checkout on our website.